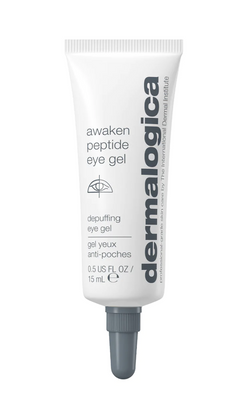 Awaken Peptide Eye Gel
Dermalogica
$119.00
Firming, hydrating eye gel with caffeine utilises a highly active blend with Tetrapeptides and soothing Rosemary Leaf Extract that minimises the appearance of puffiness and fine lines. Bioengineered Succinic Acid blend supports a more radiant appearance. Voandzeia Subterranea Seed Extract leaves skin smoother and more luminous.
Benefits
look more well-rested in 10 minutes*
Reduces the appearance of puffiness around the eye area
Minimises the appearance of fine lines and wrinkles
Visibly firms and smooths skin texture
*Independent study, 30 subjects, 1 application, Measurement at 10 minutes. Results may vary.
How to Use
Apply under the eye and along the orbital bone.
Keep out of eyes.
SKU: 10000-149