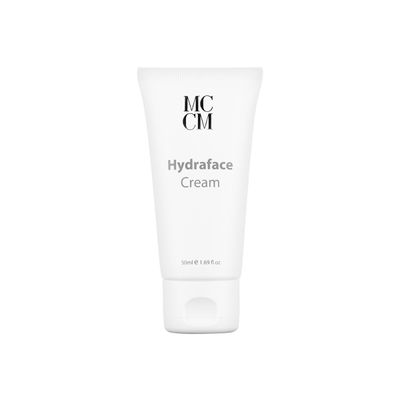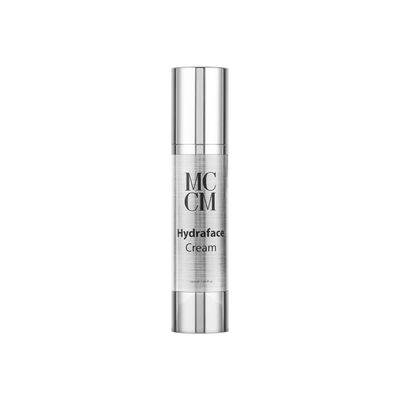 Hydraface Cream
MCCM Medical Cosmetics
$128.80
For a more elastic, firmer, and smoother skin. This cream helps restore the optimal level of hydration and fights the free radicals. It has a sun protection factor 15.
Main Characteristics
Hydrated and revitalized skin, calming effect, skin aging prevention.
Application Protocol
Routine step – Treatment
CLEANSE: Cleanse the skin with the MCCM Cleansing Milk, applying it on the hands and then gently massage all over face, neck and décolleté; Then rinse with water; Apply the MCCM Facial Tonic with cotton pads;
EXFOLIATE: Apply the MCCM Salicylic Removing with a gauze or cotton pad, on face, neck and décolleté;
TREATMENT: Apply the Proteoglycans all over the face, neck and décolleté with a gentle massage until its absorption;
MOISTURIZE: Apply the Hydraface cream;
PROTECTION: Apply the Sun Cream 50+.
Additional Information
Frequency: Daily use
Recommended: Devitalized skin, Moisturizing properties, Antioxidant, Antimicrobial.
SKU: 10000-117