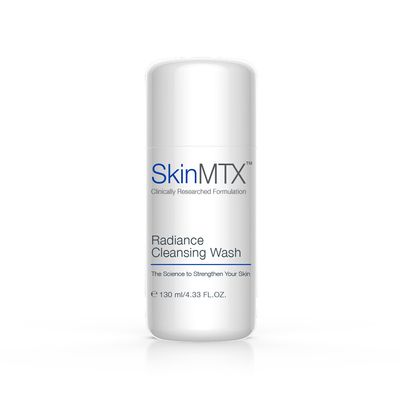 Radiance Cleansing Wash
Skin MTX
$75.90
Gently Removes Surface Impurities and Defends Against External Aggressors
130 ml
This gel wash brightens the complexion while thoroughly cleansing the skin from impurities, visibly improving clarity, texture and tone. This formulation incorporates LumiTrio™ and CaroAlga™, two unique actives that promote skin renewal and unify skin tone. With a perfect blend of brightening and moisturizing complexes, this non-stripping cleanser reveals the skin's natural radiance while keeping the skin's hydrolipid film intact to prevent over-drying and irritation. Skin is refreshed and prepped for optimal nutrient absorption from succeeding skincare steps.
Removes impurities and debris for a clarified complexion
Enhanced translucency and glow for clear skin
Maintains an optimal level of hydration to keep skin moisturised
Directions for use:
Every morning and evening, apply on pre-moistened face and neck then gently massage to remove impurities. Rinse with lukewarm water and pat dry.

SKU: 10000-88