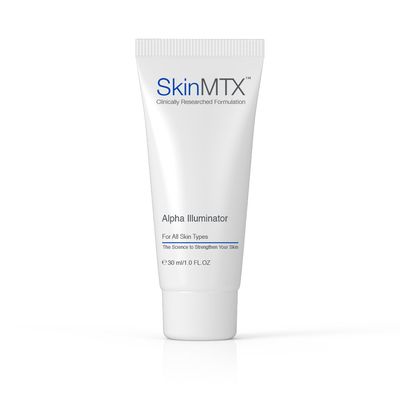 Alpha Illuminator
Skin MTX
$122.10
Unifies Overall Skin Tone and Replenishes Skin's Moisture Levels
30 ml
Refined and resplendent skin is within reach with the Alpha Illuminator Lightening Serum, due to the intricate blend of actives selected for their compelling skin-lightening effects. The star of this formula is Alpha Arbutin – a revolutionary component. Consequently helps to eradicate blemishes and blotches arising from youth eliminating factors, prolonged UV exposure and other harmful environmental stimulants. Alpha Arbutin works by reducing melanin reserves (in the skin's keratin layer), and gradually lightening and weakening new and existing melanin spots. This is the solution to a faster, safer and more comprehensive system of brightening, and a crystal-clear clarified complexion.
Stabilizes melanin production for more evenly lightened skin
Restores skin's ideal moisture levels
Protects skin against hazardous UV rays and irritants that can impact melanin turnover
Radically enhances skin brightness and uniformity, complete with a matt finish

For optimal results, apply recommended SkinMTX Whitening Treatment and follow with sunscreen during the day.
SKU: 10000-86