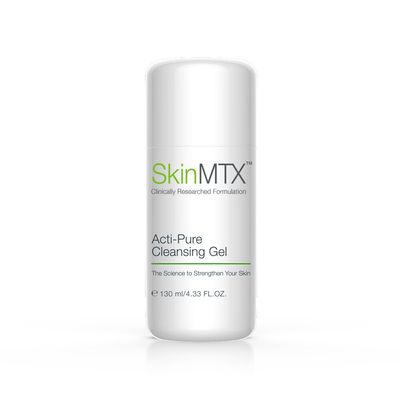 Acti-Pure Cleansing Gel
Skin MTX
$75.90
Gently Removes Pore-Clogging Impurities and Excess Sebum - 130ml
A purifying gel wash for oily, blemish-prone skin that deeply cleanses without stripping skin of its natural oils. This formulation reduces sebum overactivity and expunges surface impurities to improve skin congestion, thus preventing breakouts. This skin-friendly formulation emulsifies excess oil without drying out the skin. Its pore-clarifying action purges accumulated dead skin cells to reveal a refreshed and refined-looking skin. The skin barrier is further fortified with Equiliplex™ to establish equilibrium for a lasting mattified yet hydrated complexion.
The gentle cleansing formula that deeply purifies
Prevents breakouts and the formation of blemishes
Reduces the appearance of excess oil for a mattified skin
Directions for use:
Every morning and evening, apply on pre-moistened face and neck then gently massage to remove impurities. Rinse with lukewarm water and pat dry.
SKU: 10000-80