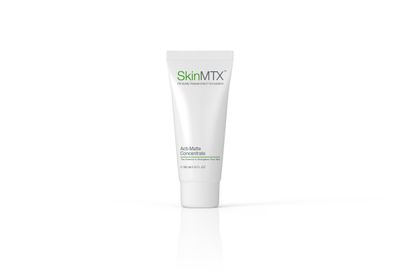 Acti-Matte Concentrate
Skin MTX
$85.79
Intense Skin Mattifying Actions for a Refined, Shine-Free Complexion
30ml
A lightweight concentrate with outstanding skin mattifying actions for a refined, shine-free complexion. This formulation is carefully blended to strip away excess oil while replenishing skin moisture, preventing skin irritations and ensuring healthy, balanced skin. Pores are blurred out and skin texture smoothened with an energized matte finish.
Regulates sebum levels for matte complexion
Refines enlarged pores for smoother skin
Calms skin redness for a clear and soothed complexion
Directions for use:
Every morning and evening, apply over thoroughly cleansed and toned face and neck.
SKU: 10000-78