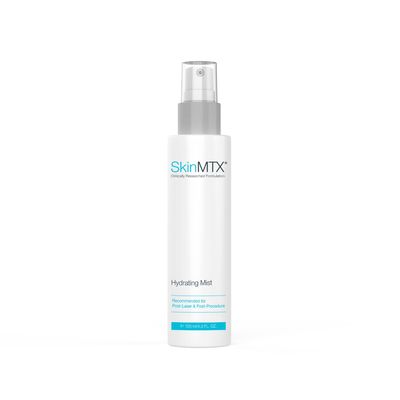 Hydrating Mist
Skin MTX
$82.50
Recommended for Post-Laser & Post Procedure - 120ml
A specially formulated mist to help restore compromised skin after undergoing harsh laser treatments or aesthetic procedures. The fine spray envelopes the skin with a soothing protective layer, calming irritations, restoring comfort to sensitized skin. Boosts the skin with optimal, lasting hydration; keeping tightness and dryness at bay.
Gently tones sensitized skin associated with aesthetic treatments
Provides soothing comfort to recovering skin
Keeps skin moisturized for a plump and smooth complexion
Directions for use:
Spray directly to the face and neck every morning and evening after cleansing or whenever required. Gently pat in. Once absorbed, follow with subsequent day or night skincare.

SKU: 10000-77