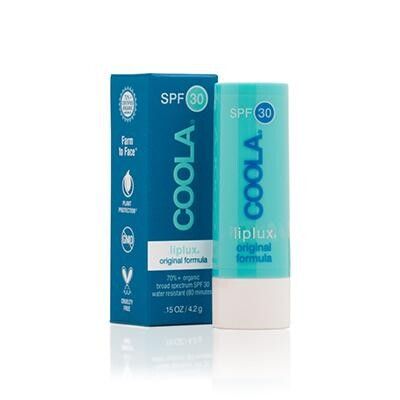 Liplux Organic Lip Balm Sunscreen SPF30
Coola
$23.00
Don't forget your lips! This all-in-one lip treatment moisturizes and protects with Farm To Face® sourced, antioxidant-infused, broad spectrum SPF 30 protection. Our vitamin and antioxidant enriched formula soothe and nourish, while our unique blend of fruit butter like Raspberry and Avocado hydrate the delicate skin of the lips. This product is unscented, but you'll still want to say MUAH! 70%+ certified organic ingredients, made with natural food grade ingredients.
70%+ certified organic ingredients
Broad spectrum SPF 30 protection
Rich in vitamins and antioxidants
Water resistant (80 minutes)
Nourishes with Raspberry Butter and Avocado Butter
No nano-sized particles
Reef Safe/Reef Friendly
How to use
Apply evenly over lips several times daily.
SKU: 10000-36