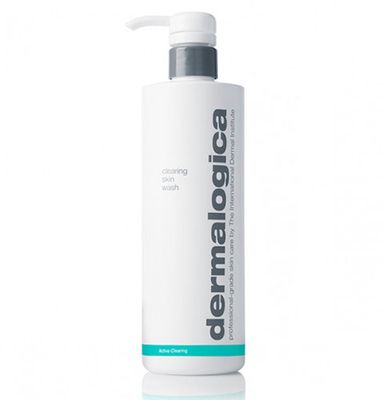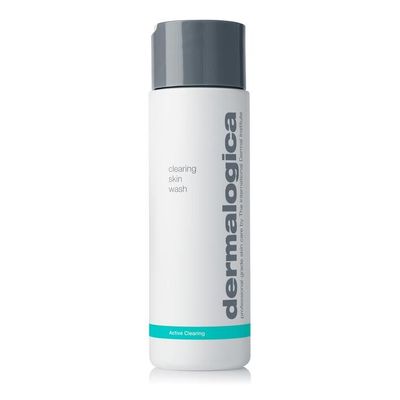 Clearing Skin Wash
Dermalogica
$138.00
clearing skin wash
Please Note: this product is now part of our new Active Clearing Segment however, it is still packaged in our Medibac segment packaging - the product formulation is the same.Foaming cleanser helps clear skin and reduce visible skin ageing. Salicylic Acid, a Beta Hydroxy Acid, stimulates natural exfoliation to help clear clogged follicles and smooth away dullness that contributes to visible skin ageing. Menthol and Camphor help cool the skin. Contains extracts of Balm Mint, Eucalyptus and Tea Tree. Skin is left clean and prepped for optimal absorption of MediBac Clearing treatment ingredients.
paraben free
gluten free
cruelty free
vegan friendly
no artificial fragrancesand colours
benefits
clears away excess oil without stripping skin.
helps prevent future breakouts.
soothing botanicals help calm irritation.
how to use
Perform the Dermalogica Double Cleanse that begins with PreCleanse. Work a pea-sized amount into a lather in wet hands. Apply to dampened face and throat, massaging in circular motions while concentrating on areas of congestion and oiliness. Avoid eye area. Rinse thoroughly with warm water. Follow with Skin Purifying Wipes and prescribed MediBac Clearing regimen.
quick tip
Establish a cleansing routine morning and night to enhance acne-fighting benefits.
SKU: 10136