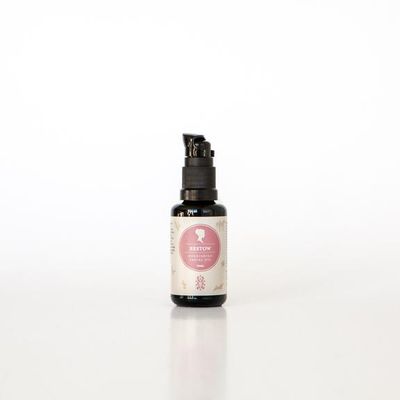 Bestow Nourishing Facial Oil 30ml
Bestow
$55.00
Bestow Nourishing Facial Oil is a topical oil which nourishes your skin with beautiful botanicals.
Bestow Nourishing Facial Oil is Janine Tait's personally selected blend of 12 powerful botanical oils to nourish, strengthen, smooth and protect your skin. Bursting with EFA's, vitamins and antioxidants, this gorgeous topical facial oil is an enriching booster to add into any skincare regime.

Plant oils are beautifully rich in the phytonutrients, vitamins, and minerals that are essential for healthy, glowing skin. The 12 oils in our Nourishing Facial Oil are Argan/Jojaba/Avocado/Borage/Calendula/Rosehip/Tamanu Seed/Vitamin E/Grapeseed/French Lavender/Sandalwood/Rose Geranium.
SKU: 10064